sulfur export
we are happy to announce that we can get your need of sulfur.
Read more
About us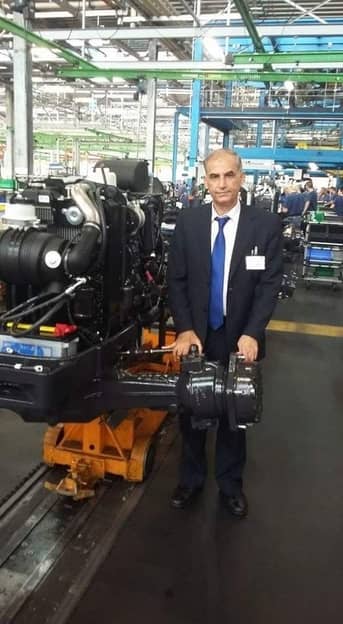 TransWorld
A project of assembling and manufacturing electric generators,agricultural tractors and harvesters
is an exculsive agents of deep-rooted Italian tractor company, Landini, forest harvesters Finnish manufacturer, Sampo Rosenlew Authorized by Najaf invesment commission and ministry of agriculture .
TransWorld has taken a lead in revolutionizing the current Iraqi agriculture by offering the right type of services and toolsets.
TransWorld has done many projects including Najaf factory for assembling Landini tractors, Sampo Rosenlew forest harvesters, and french electric gernertors.
to read more click here
exporter of sulfur to all the world according to standard specifications to read more
CEO: Abdul kareem Salman Mnati
Owners: Abdul kareem Salman Mnati
Majid Mindeel
Muhammed Qasim

Download documents
Our Services
Construction, Contracting
Selling and providing tractors, harvesters, electric gernertors and setting them up via loans granted by Iraqi banks.
Warranty, Training
Providing the buyer with warranty and special training they needed for the equipments.
Download documents
Maintenance
Offering exculsive Maintenance and repairing equipments.
Transportation
Sulfur transportation to any place in the world.
Sulfur Export
Announcement
TransWorld is pleased to inform you that we are able tp meet your end to end need.
Quality Products and Services - Global Reach
We have what you need.The best quality sulfur in the right locations means minimal expensive downtime caused by supply or transport problems.With global reach, we can get you in any location and amount with the best sulfur according to global Specifications.
Sulfur Specifications

| Property name | Specification |
| --- | --- |
| Purity | 99.8% by weight minimum |
| Organic ash | 0.08% by weight maximum |
| Non-organic ash | 0.12% by weight maximum |
| Acidity | 0.01% by weight maximum |
| Moisture | 0.05 by weight maxiumum |
| Color | Light yellow |
Transportation And Safety
Transworld sulfur Solutions has many years of experience in the safe handling, storage and transport of elemental sulfur in all its forms, whether molten or formed.we know that nothing is more important than safety. We work hard to ensure the safety of our staff, contractors and customers throughout the supply chain.That is why doing business with us means your sulfur needs are one less thing to think about and we are happy to work with you anywhere.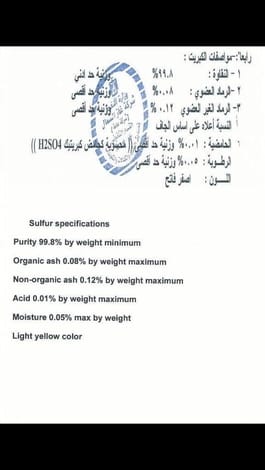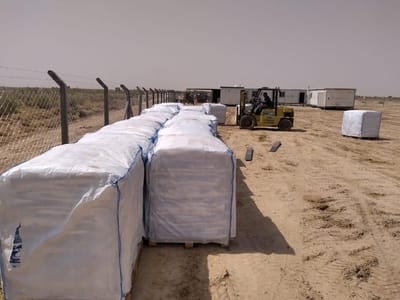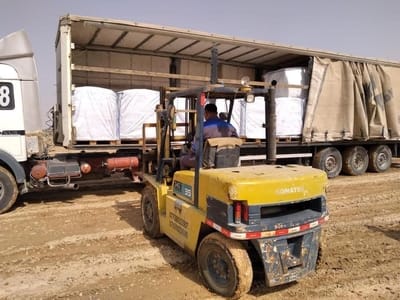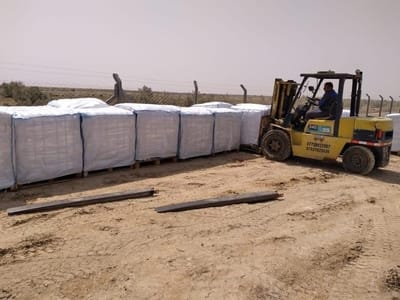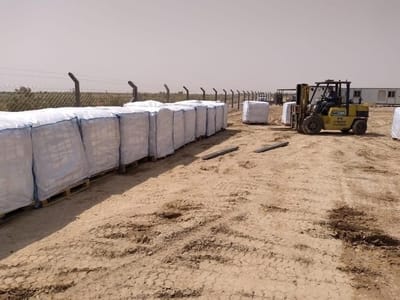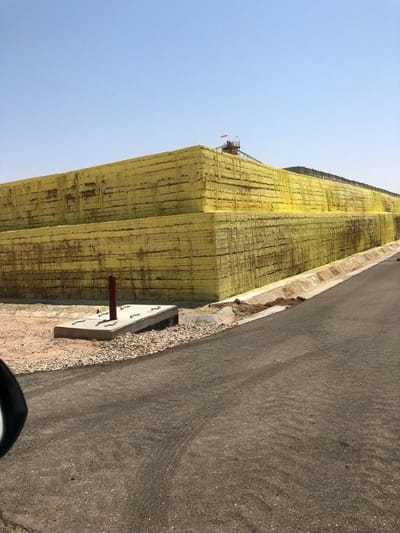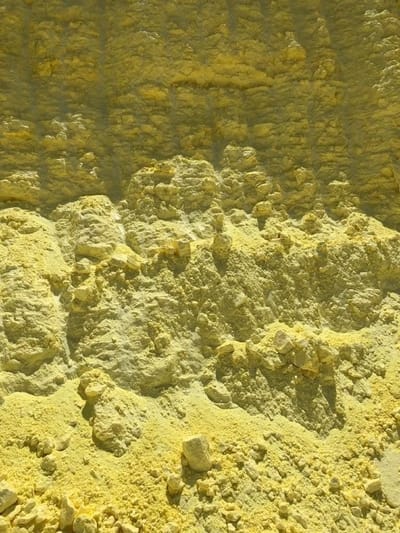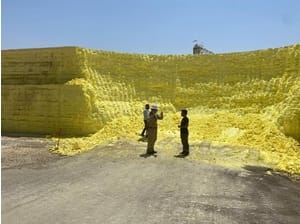 Download Sulfur specification
Najaf Project
Najaf is factory for managing and assembling Landini tractors and Sampo forest harvesters.With a capital of $23 million, 250 engineers and technicians work on an area of ​​20,000 square meters.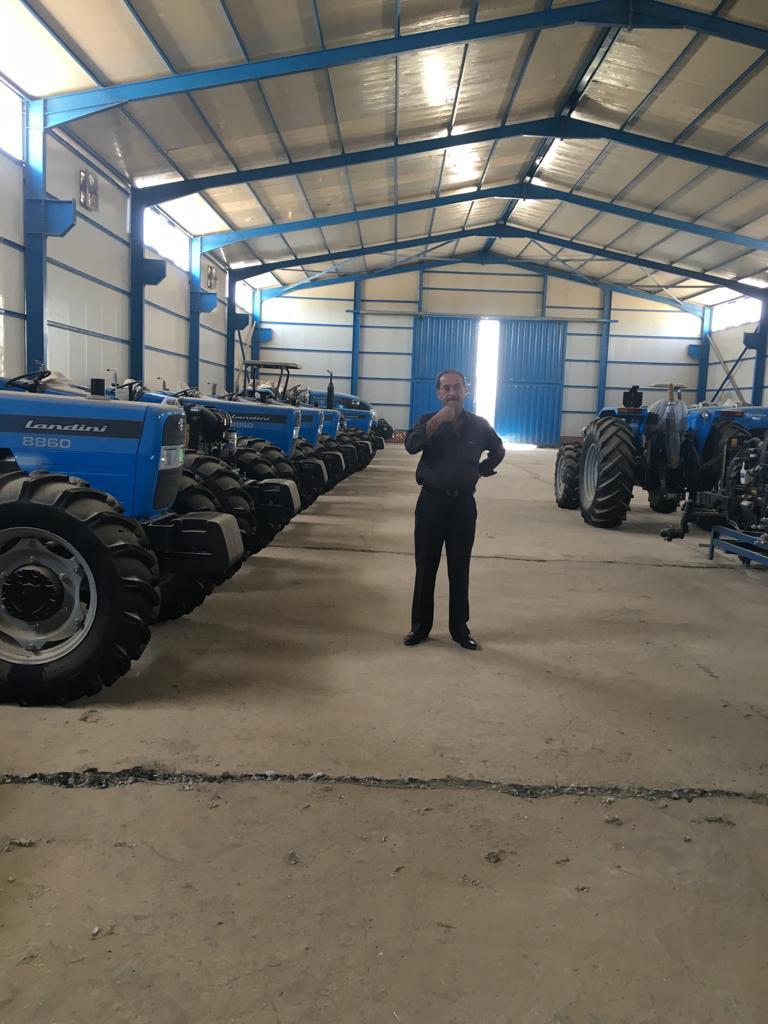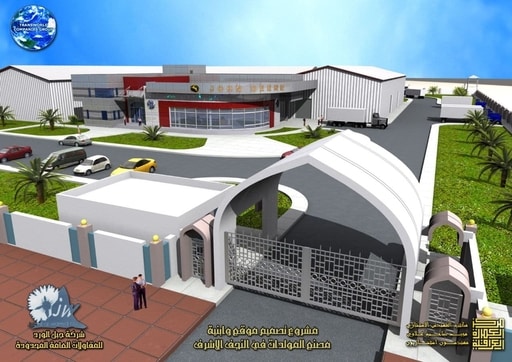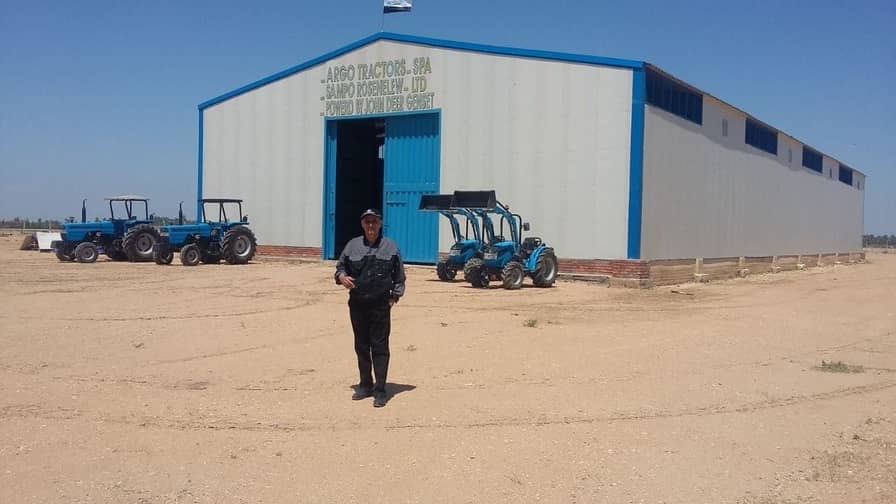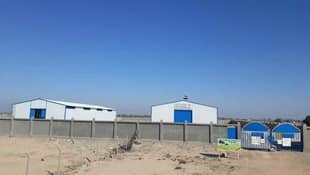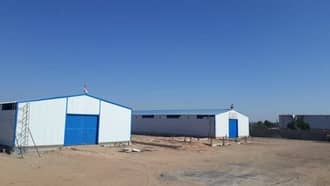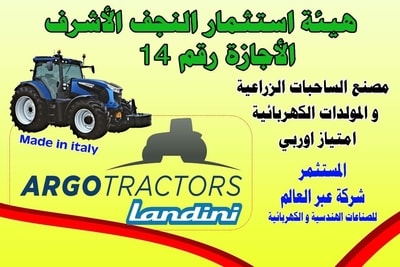 Download factory sheet
Landini
Landini SpA, is an Italian agricultural machinery manufacturer. The company designs and builds tractors. The company was founded by Giovanni Landini in 1884 in Fabbrico, Italy, Landini had just started making tractors in 1925, when Giovanni died preventing the completion of the first prototype tractor.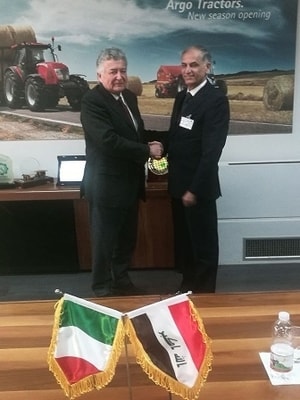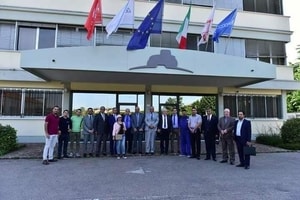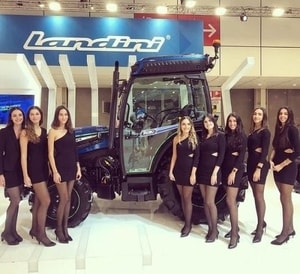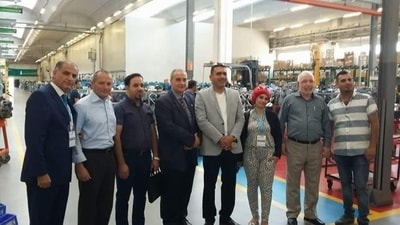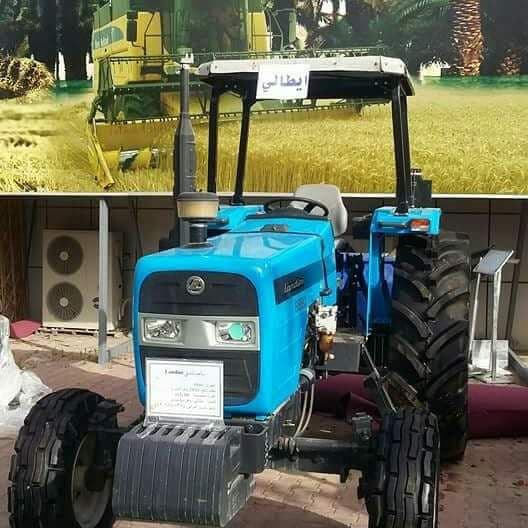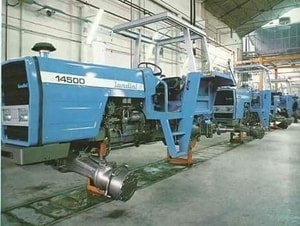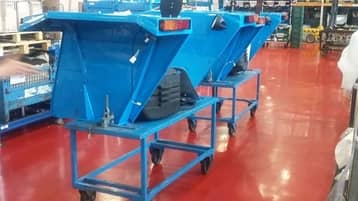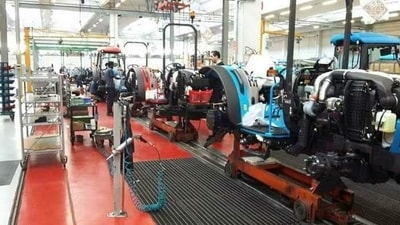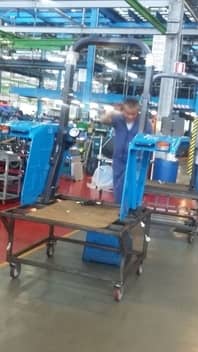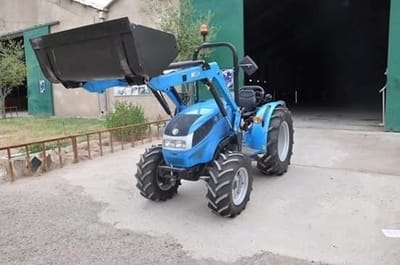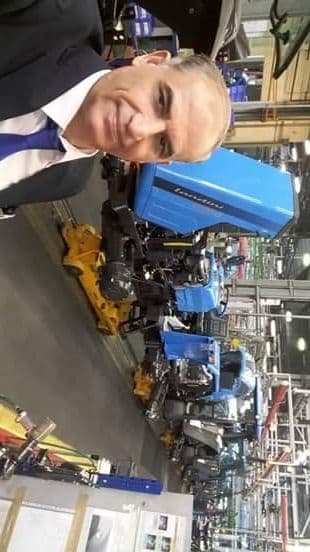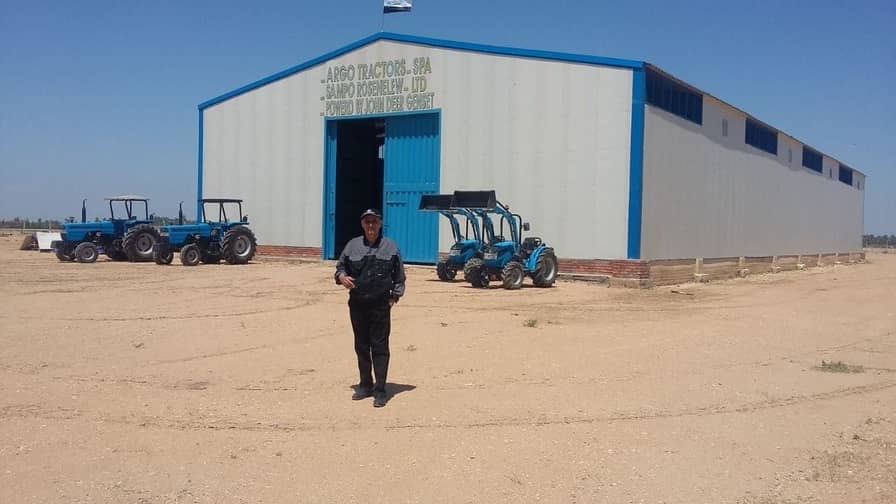 Production Line
Production line of landini tractors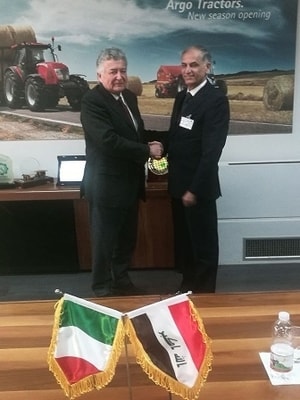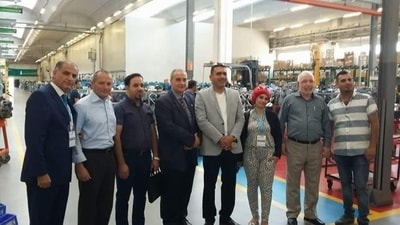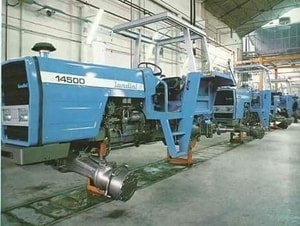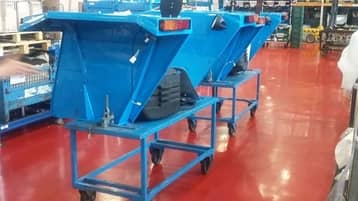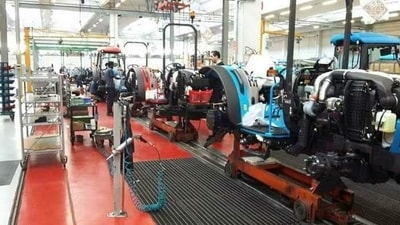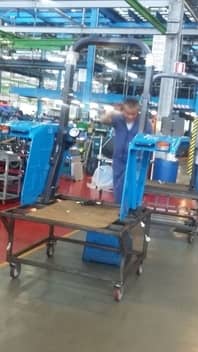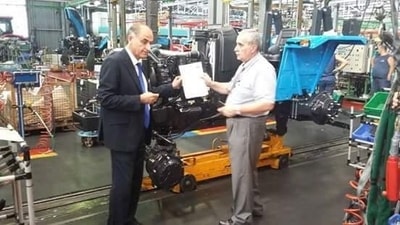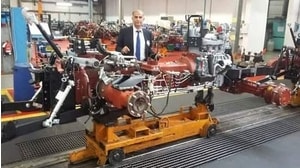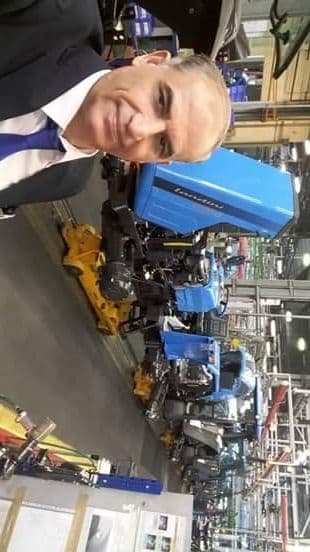 Sampo Rosenlew
Sampo Rosenlew is Finnish manufacturer of combine and forest harvesters. The company headquarters and manufacturing premises are located in Pori, which is a mid size town in Western Finland.